THE VINEYARD IS THE CENTRE OF OUR UNIVERSE. WE LIVE AND WORK HERE EVERY DAY. IT'S PART OF OUR IDENTITY AND OF THE WINES WE PRODUCE.
From pruning to picking, each task is undertaken with a close eye on details, and a sense of economic, social and environmental sustainability.
In 2020 we undertook a study that revealed in detail the diversity of soils that make up our terroir. From that, we could define criteria for viticulture and winemaking by soil type. From that, we could define criteria for viticulture and winemaking by soil type.
We acquired this farm in 2001, when it was still a virgin forest home to boulders measuring up to two metres in diameter. It is located at 1,100 metres above sea level in the foothills and is surrounded by native forest. On these 8 hectares we produce Malbec and Chardonnay.
Facundo Suarez was the first to plant a vineyard south of the Uco Canal. There are only seven producers here due to the scarce availability of irrigation water.
The soils at Finca Las Piedras are heterogeneous. We choose Caliche Blanco soil for our Las Piedras wine.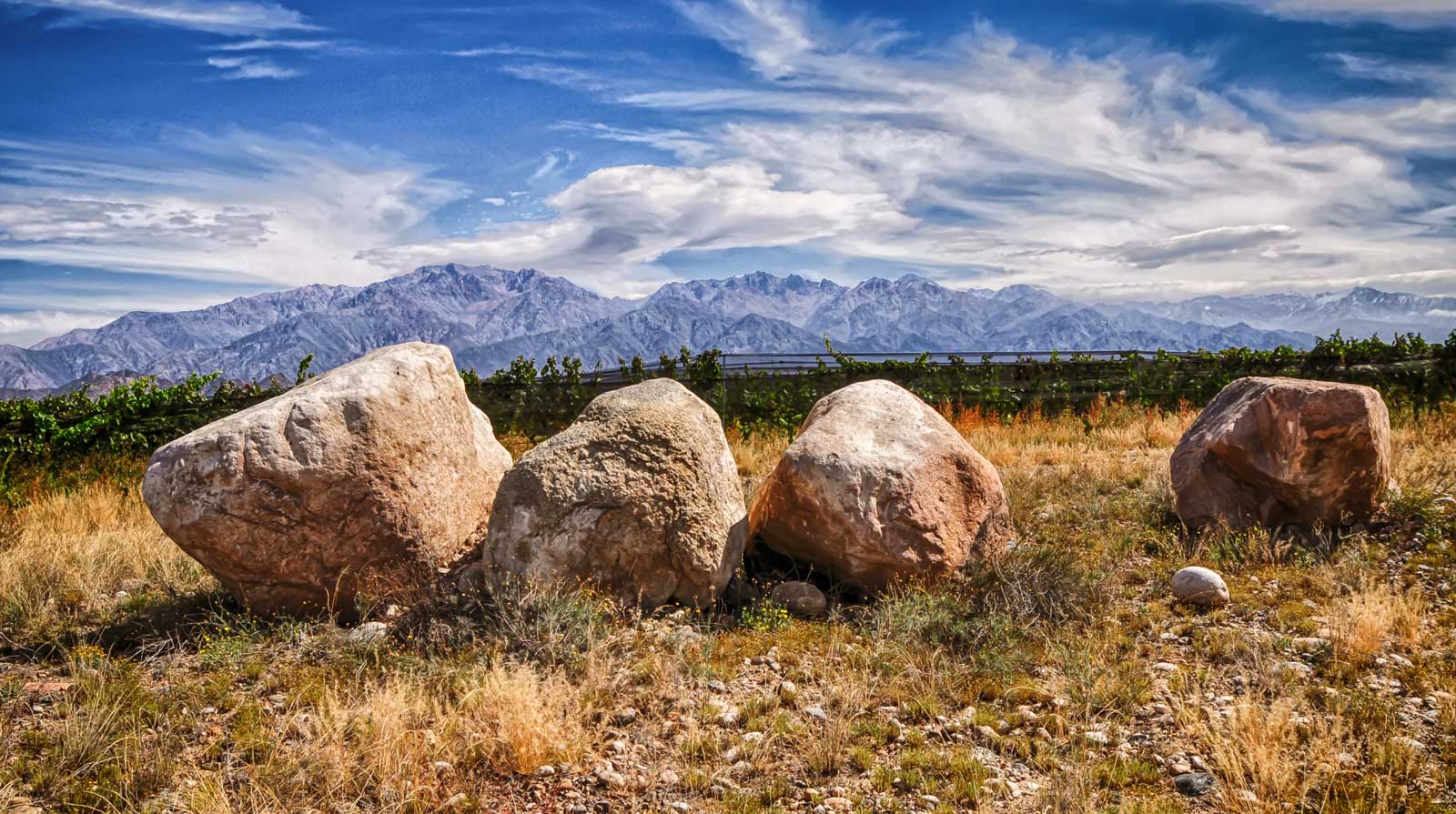 This is the family's original farm, where we grew up. It is named in honour of Uncle Perico. On these 30 hectares we produce Malbec, Semillón, Chardonnay, Cabernet Franc, Cabernet Sauvignon and Pinot Noir.
It's a very special place because in addition to the four types of soil that we identified at Finca Las Piedras, we also found Caliche Rosa, a soil that's as rare as it is interesting within the Paraje Altamira GI.
We know it doesn't exist on neighbouring fincas and for now, no other producer has identified it in Paraje Altamira (although it is more common in the area of Monasterio in Gualtallary).
A mass of sand and clay, totally saturated in calcium carbonate between the first layer sandy loam and the stony subsoil.
This is the soil we chose for our Perico Blanco and Perico Tinto wines.